Take steps now to report on 2024 budgets
Jun 1, 2023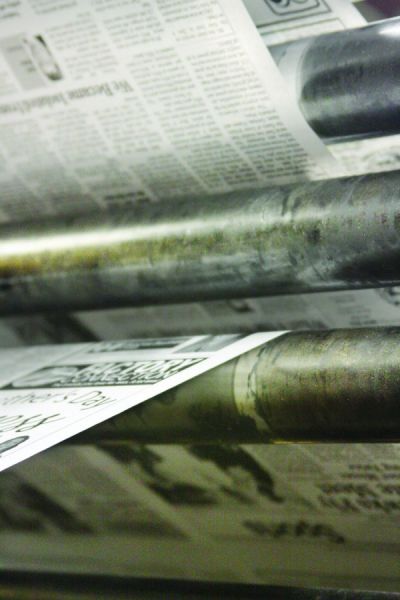 We're halfway into 2023, and many local governments are well involved in exploring 2024 budgets. Are your newsrooms aware of the process? Are you keeping readers abreast of the dynamics?
It's not too early to brainstorm ideas for timely and meaningful coverage. Shaping and adopting budgets often takes months encompassing hours of meetings and hundreds of pages of documents. Yet most newsrooms likely observe and report only a snapshot of the process.
Taking steps now will help prevent the pitfalls when reporters first view the budget days in advance of its adoption or maybe even at the meeting itself. Those circumstances are a recipe for disaster from the perspective of the governing body, the newspaper and the readers.
Reporters naturally seize on the statistics in budgets, but numbers will make minimal sense without benchmarks and interpretation.
STEP ONE, GET INSIDE NUMBERS
Prepare a calendar: Familiarize yourself with the steps of formulating budgets and share appropriate dates with readers. Some benchmarks are "internal" such as workshops, public hearings, preliminary and final adoption of budgets. Some dates are "external" such as state certification of local levies. Even if you do not report on all meetings, consider attending specific ones for background.
Dissect the puzzle: It's misleading and incomplete to simply treat the budget as a single dollar figure assessed against and funded by taxpayers. Be aware of the pieces. For example, examine differences among the general fund, enterprise funds and capital funds. Budgets also include projects funded by grants. All these expenses may show up on the bottom line, but it's important to note whether they are ongoing or one-time expenses along with accompanying funding sources.
Identify variables: Budgets are best guesses. Note that projected expenses and revenues are moving targets. For example, contracts with health care providers might not be finalized until year-end. Also, government bodies might negotiate contracts with several units of union and nonunion employees. Contracts likely vary by length and date of ratification.
STEP TWO, PROVIDE MEANINGFUL INTERPRETATION
Readers and local government bodies alike benefit from providing the broadest picture, which also can promote thoughtful community discussion.
What is the overall tax picture? Budgets of cities, counties and schools, plus other local taxing authorities, all contribute to tax statements sent to individuals and businesses. Reference the tax impact of other local government units when one body adopts its budget. When all budgets are final, write a story presenting the cumulative impact.
Where does local cost of government rank? How does my city, school district or county budget rank with its counterparts across the state?
Providing the answers in advance of hearings can lay the foundation for great dialogue. It's most instructive to focus on expenditures per capita versus tax levy per capita to reflect the varied sources of funds. For example, a government unit in a similar-sized community might have a relatively low tax levy because it receives a significantly larger amount of state aid.
Give numbers context: The best interpretation of budgets uses a combination of reporting dollar and percentage increases and decreases.
Revisit budgets: Track budgets a couple of times throughout the year to see how the performance aligns with the stated objectives. Even if there's no story, the review can help prepare for when work starts on the next budget.
FINALLY, DON'T BE AFRAID TO ASK THE QUESTION
Your goal is to ensure a thoughtful and educated discussion. There is a good chance that the elected officials themselves don't have a full grasp of all the numbers. Furthermore, if you don't understand the statistics, the resulting story will be confusing to readers.
The strongest coverage of all public affairs reporting, and especially reporting on budgets, is two-pronged: solid advances to lay the groundwork for an informed discussion, and follow-up reports that provide meaningful interpretation of actions.
Review these two stories as you consider your approaches to reporting budgets.
Here's a great report from the Rochester (Minnesota) Post-Bulletin that appeared in mid-April: "Rochester council discussing budget impacts Monday." The story previewed a study session that outlined economic factors affecting future spending as the council considered priorities. The follow-up report outlined seven things to know about impacts to the next two-year city budget.
Contrast that account with what is an unfortunate practice at too many newspapers.
Here is the lead from a budget hearing last December in another newspaper: "During the city's truth-in-taxation meeting, the City Council held a public hearing and approved 2023 budgets." The story explained the hearings are intended to improve accountability by focusing taxpayers on the relationship between budget decisions and property taxes, yet there was no advance to the hearing. One paragraph summarized dollar changes in the general and capital improvement funds with no detail or context. The proposed tax levy was zero percent, but residents still commented on the city's history of higher property taxes.
Developing relationships is at the foundation of delivering solid budget stories, and it requires efforts from both sides.
Here's a starter. Imagine the reaction if you invite the city administrator to explore how city hall and the newspaper can cooperate to enhance the understanding of city budgets. You might be surprised at where the conversation leads, and — most importantly — your readers stand to be the ultimate beneficiary.
Jim Pumarlo is former editor of the Red Wing (Minnesota) Republican Eagle. He writes, speaks and provides training on community newsroom success strategies. He is author of "Journalism Primer: A Guide to Community News Coverage," "Votes and Quotes: A Guide to Outstanding Election Coverage" and "Bad News and Good Judgment: A Guide to Reporting on Sensitive Issues in Small-Town Newspapers." He can be reached at www.pumarlo.com and welcomes comments and questions at jim@pumarlo.com.