NNA Printer Directory

NNA member newspaper

Non Members
Allied Members
Click on the dots above for more information. Search directory by clicking the bracket in the upper right corner of the map to open the page in GoogleMaps.
NNA member newspaper printers and Allied Members are listed below.
To report an error or update information: lynne@nna.org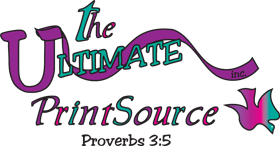 The Ultimate PrintSource, Inc.
2070 S Hellman Avenue, Ontario, CA 91761
909-947-5292
Jeff Ferrazzano: jeff@ultimateprintsource.com

The Ultimate PrintSource Inc. operates as a seamless extension of your newspaper operation. Since 1991, we have partnered with over 50 newspapers across the country providing print for advertising, circulation and marketing departments. Although our quality and pricing are excellent, it is our service that sets us apart from the rest. We care about every order, no matter the size, and strive for 100% delivery on time.
---
Advance Monticellonian Printing
OFFSET
Smith Newspapers Inc
PO Box 486
Monticello, AR 71657-0486
(870) 367-5325
---
Ainsworth Star-Journal Printing
OFFSET
PO Box 145
Ainsworth, NE 69210-0145
---
Antelope Valley Press (P)
OFFSET
PO Box 4050
Palmdale, CA 93590-4050
(661) 273-2700
---
Argus Observer Printing
OFFSET
Wick News Corporation
1160 SW 4th St
Ontario, OR 97914-4365
(541) 889-5387
---
Arkansas Valley Publishing Printer
Arkansas Valley Printing
PO Box 189
Salida, CO 81201-0189
(719) 539-6691
---
Armstrong Journal Printing
Jerry Wiseman Group
PO Box 289
Armstrong, IA 50514-0289
(712) 868-3460
---
Arrowhead Press
OFFSET
112 Barracks St
Sitka, AK 99835-7532
(907) 747-3219
---
Associated Press Printing
OFFSET
Magic Valley Publishing Company, Inc
PO Box 888
Huntingdon, TN 38344-0888
(731) 986-2253
---
Astorian Printing
OFFSET
PO Box 210
Astoria, OR 97103-0210
(503) 325-3211
---
Aurora News-Register Printing
OFFSET
PO Box 70
Aurora, NE 68818-0070
---
Bartash Printing Inc
5400 Grays Ave
Philadelphia, PA 19143-5897
(215) 724-1700
---
Blair Enterprise Media Group
OFFSET
PO Box 328
Blair, NE 68930-0038
---
Brenham Banner-Press Printing
Hartman Newspapers LP
PO Box 585
Brenham, TX 77834-0585
(979) 836-7956
---
Burlington Free Press Printing
OFFSET
Gannett Company Inc
191 College St
Burlington, VT 05402-0000
(802) 863-3441
---
Casa Grande Valley Newspapers Printing
Casa Grande Valley Newspapers
200 W 2nd St
Casa Grande, AZ 85122-0000
(520) 836-7461
---
Clarke County Democrat Printing
OFFSET
Clarke County Democrat Inc
PO Box 39
Grove Hill, AL 36451-0039
(251) 275-3375
---
Clinton Daily News Printing
OFFSET
522 Avant Ave
Clinton, OK 73601-3436
(580) 323-5151
---
Cody Enterprise Printing
Sage Publishing Company
PO Box 1090
Cody, WY 82414-1090
(307) 587-2231
---
Cynthiana Democrat Printing
OFFSET
Landmark Community Newspapers
PO Box 160
Cynthiana, KY 41031-0160
(859) 234-1035
---
Daily Globe Printing
OFFSET
Stevenson Newspapers
118 E McLeod Ave
Ironwood, MI 49938-2120
(906) 932-2211
---
Daily Washington Law Reporter Printing
DIGITAL
Daily Washington Law Reporter Company
1100 Wicomico St; Ste 530
Baltimore, MD 21230
(202) 331-1700
---
Dalles Chronicle Printing
Eagle Newspapers, Inc
PO Box 1910
Dalles, OR 97058-8010
(541) 296-2141
---
Delphos Herald Printing
Delphos Herald, Inc.
405 N Main St
Delphos, OH 45833-1577
(419) 695-0015
---
Delta Democrat-Times Printing
OFFSET
Emmerich Newspapers, Inc
PO Box 1618
Greenville, MS 38702-1618
(662) 335-1155
---
Douglas Budget Printing
OFFSET
PO Box 109
Douglas, WY 82633-0109
(307) 358-2965
---
Douthit Communications Inc, Printing
OFFSET
Douthit Communications Incorporated
PO Box 300
Avon Lake, OH 44012-0300
(440) 871-5797
---
Eagle Print
OFFSET
111 East Fourth Street
Delphos, OH 45833
(419) 695-0015
dklausing@eagleprint.net
---
El Reno Tribune Printing
OFFSET
Tribune Corporation
102 E. Wade
El Reno, OK 73037
(405) 262-5180
---
Eldon Advertiser Printing
OFFSET
Vernon Publishing Inc
PO Box 315
Eldon, MO 65026-0315
(573) 392-5658
---
Elizabethtown News-Enterprise Printing
Landmark Community Newspapers
408 W Dixie Ave
Elizabethtown, KY 42701-2455
(270) 769-1200
---
Ellsworth American Printing
OFFSET
Ellsworth American Inc
30 Water St
Ellsworth, ME 04605-2058
(207) 667-2576
---
Enterprise Printing
OFFSET
Mullen Newspapers
7200 E Duck Lake Rd
Lake Leelanau, MI 49653-9779
(231) 256-9827
---
Enterprise-Journal Printing
OFFSET
Emmerich Newspapers, Inc
PO Box 2009
McComb, MS 39649-2009
(601) 684-2421
---
Evans Print & Media Group
OFFSET
Monroe County Publishers, Inc
PO Box 252
Sparta, WI 54656-0252
(608) 269-3186
---
Florida Sun Printing
P.O. Box 627
Callahan, FL 32011
(904) 879-2101
Bill Guthrie: bill@flasunprinting.com
---
Forum Printing Detroit Lakes
Forum Communications Company
1030 15th Ave
Detroit Lakes, MN 56501
(800) 569-1340
---
Forum Printing Duluth
Forum Communications Company
4305 Airpark Blvd
Duluth, MN 55811
(855) 229-9497
---
Forum Printing ND
Forum Communications Company
4601 16th Ave N
Fargo, ND 58102
(701) 476-2000
---
Forum Printing Sioux Falls
Forum Communications Company
5208 N Annika Ave
Sioux Falls, SD 57107
(605) 367-6560
---
Galveston Daily News Printing
Southern Newspapers, Inc.
PO Box 628
Galveston, TX 77553-0628
(409) 683-5200
---
Gillette News-Record Printing
Sage Publishing Company
PO Box 3006
Gillette, WY 82717-3006
(307) 682-9306
---
Gloucester-Mathews Gazette-Journal Printing
OFFSET
Tidewater Newspapers Inc
PO Box 2060
Gloucester, VA 23061-2060
(804) 693-3101
---
Grand Island Independent Printing
OFFSET
B & H Publishing Inc.
PO Box 1208
Grand Island, NE 68802-1208
---
Greenwood Commonwealth Printing
OFFSET
Emmerich Newspapers, Inc
PO Box 8050
Greenwood, MS 38935-8050
(662) 453-5312
---
Harlan Tribune Printing
OFFSET
PO Box 721
Harlan, IA 51537-0721
(712) 755-3111
---
Hastings Tribune Printing
OFFSET
PO Box 788
Hastings, NE 68902-0788
---
Henderson News Printing
OFFSET
Hartman Newspapers LP
PO Box 30
Henderson, TX 75653-0030
(903) 657-2501
---
Hillsboro Journal-News Printing
OFFSET
Hillsboro Journal Inc
PO Box 100
Hillsboro, IL 62049-0100
(217) 532-3933
---
Holdrege Citizen Printing
OFFSET
PO Box 344
Holdrege, NE 68949-0344
---
Hood County News Printing
OFFSET
PO Box 879
Granbury, TX 76048-0879
(817) 573-7066
---
Houghton Lake Resorter Printing
OFFSET
4049 W Houghton Lake Dr
Houghton Lake, MI 48629-9208
(989) 366-5341
---
Houston Home Journal Printing
OFFSET
Trib Publications Inc
PO Box 1910
Perry, GA 31069-1910
(478) 987-1823
---
Imperial Republican Printing
OFFSET
PO Box 727
Imperial, NE 69033-0727
---
Independence Daily Reporter
OFFSET
Wesner Media
320 N 6th St.
Independence, KS 67301
(620) 331-3550
---
Index Journal
610 Phoenix St.
Greenwood, SC 29646
864-943-2514
---
Jackson Hole News&Guide Printing
OFFSET
PO Box 7445
Jackson, WY 83002-7445
(307) 733-2047
---
Jasper Herald Printing
Jasper Herald Company
PO Box 31
Jasper, IN 47547-0031
(812) 482-2424
---
Kearney Hub Printing
OFFSET
B & H Publishing Inc.
PO Box 1988
Kearney, NE 68848-1988
---
Kentucky Standard Printing
OFFSET
Landmark Community Newspapers
110 W Stephen Foster Ave
Bardstown, KY 40004-1416
(502) 348-9003
---
Lakeway Publishers Printing
Lakeway Publishers
PO Box 625
Morristown, TN 37815-0625
(423) 581-5630
---
Lamesa Press-Reporter Printing
OFFSET
523 N 1st St
Lamesa, TX 79331-5405
---
Lancaster News Printing
Landmark Community Newspapers
PO BOX 640
Lancaster, SC 29721-0640
(803) 283-1133
---
Light & Champion Printing
Moser Community Media, LLC
137 San Augustine St
Center, TX 75935-3951
(936) 598-3377
---
Limestone Independent News Printing
AD Scott Company LLC
114 Roosevelt St
Bartonville, IL 61607-1910
(309) 697-1851
---
Lincoln County Publishing Company
OFFSET
116 Mills Rd
Damariscotta, ME 04543-0036
(207) 563-3171
---
Lincoln Journal Star Printing
OFFSET
PO Box 81609
Lincoln, NE 68501-1609
---
Livingston Enterprise Printing
Yellowstone Communications Inc
PO Box 2000
Livingston, MT 59047-4706
(406) 222-2000
---
Los Alamos Monitor Printing
OFFSET
Landmark Community Newspapers
256 Dp Rd
Los Angeles, NM 87544-3233
(505) 662-4185
---
Louisiana Press-Journal Printing
Lakeway Publishers Inc
3408 Georgia St
Louisiana, MO 63353-2743
(573) 754-5566
---
Lyle Printing & Publishing
Lyle Printing & Publishing
PO Box 38
Salem, OH 44460-0038
(800) 837-3419
---
Lynden Print Co.
OFFSET
Lewis County Press LLC
PO Box 153
Lynden, WA 98264
(360) 354-4444
---
McCook Gazette Printing
OFFSET
PO BOX 1268
McCook, NE 69001-1268
---
McLean County Independent
BHG
PO Box 309
Garrison, ND 58540-0309
(701) 463-2201
---
Mexia News Printing
Moser Community Media, LLC
PO Box 431
Mexia, TX 76667-0431
(254) 562-2868
---
Minden Press-Herald Printing
OFFSET
Specht Newspapers Inc
PO Box 1339
Minden, LA 71058-1339
(318) 377-1866
---
Missourian Media Group Printing
OFFSET
Missourian Media Group
PO Box 336
Washington, MO 63090-0336
(636) 239-7701
---
Mohave Daily News Printing
Brehm Communications Inc
2435 Miracle Mile
Bullhead City, AZ 86442
(928) 763-2505
---
Monroe Journal Printing
OFFSET
Monroe Journal Inc
PO Box 826
Monroeville, AL 36461-0826
(251) 575-3282
---
Montrose Daily Press Printing
Wick News Corporation
3684 N Townsend Ave
Montrose, CO 81401-5949
(970) 249-4432
---
Morgan Printing
Morgan Printing/Walsh County Record
402 Hill Ave
Grafton, ND 58237-1002
(701) 352-0640
---
Murray Ledger & Times Printing
Lancaster Management, Inc
PO Box 1040
Murray, KY 42071-0018
(270) 753-1916
---
Nebraska Signal Printing
Edgecombe Newspapers
PO Box 233
Geneva, NE 68361-0233
(402) 759-3117
---
Neligh News & Leader Printing
OFFSET
PO Box 46
Neligh, NE 68756-0046
---
News-Gazette Printing
News-Gazette Corporation
PO Box 1153
Lexington, VA 24450-1153
(540) 463-3113
---
News Reporter Printing
News Reporter Company Inc
PO Box 707
Whiteville, NC 28472-0707
(910) 642-4104
---
News Tribune Printing
WEHCO Media Incorporated
PO Box 420
Jefferson City, MO 65102-0420
(573) 636-3131
---
News-Graphic Printing
Lancaster Management, Inc
1481 Cherry Blossom Way
Georgetown, KY 40324-8953
(502) 863-1111
---
Northstar Media Printing
OFFSET
Press Publications
107 Park St S
Mora, MN 55051-1459
---
Nor'West Press Printing
OFFSET
170 S Penn Ave
Oberlin, KS 67749-2243
(785) 475-2206
---
Ogden Printing
OFFSET
Wheeling, WV 26003
(394) 281-4252
---
Omaha World-Herald Printing
OFFSET
B & H Publishing Inc.
1314 Douglas St
Omaha, NE 68102-1811
---
Ozona Stockman Printing
OFFSET
PO Box 370
Ozona, TX 76943-0370
(325) 392-2551
---
Paducah Sun Printing
Paxton Daily Record, Inc
PO Box 2300
Paducah, KY 42002-2300
(270) 575-8600
---
Perrysburg Messenger Journal Printing
Welch Publishing Company
PO Box 267
Perrysburg, OH 43552-0267
(419) 874-4491
---
Pioneer News Printing
OFFSET
Landmark Community Newspapers
PO Box 98
Shepherdsville, KY 40165-0098
(502) 955-6348
---
Ponca City News Printing
OFFSET
Wesner Media
300 N. 3rd St.
Ponca City, OK 74601
---
Powell Tribune Printing
PO Box 70
Powell, WY 82435-0070
(307) 754-2221
---
Press Journal Printing Co.
Lakeway Publishers Inc
3408 Georgia St
Louisiana, MO 63353-2743
(573) 754-5566
---
Publication Printers Corp
2001 S Platte River Dr
Denver, CO 80223-3852
(303) 936-0303
---
Quinco Press
OFFSET
411 Elm St
Lowry, MN 56349-0000
(320) 283-5151
---
Richmond News Printing
OFFSET
Newspaper Service Company Inc
PO Box 100
Richmond, MO 64085-0100
(816) 776-5454
---
Rocket Printing Inc
OFFSET
818 Main St
Armour, SD 57313
605-724-2848
---
Ruston Daily Leader Printing
OFFSET
Newspaper Service Company Inc
PO Box 520
Ruston, LA 71273-0520
(318) 255-4353
---
Salem News Printing
PO Box 798
Salem, MO 65560-0798
(573) 729-4126
---
Sallisaw Printing
OFFSET
Cookson Hills Publishing Inc
111 N Oak St
Sallisaw, OK 74955-4637
(918) 775-4433
---
San Marcos Daily Record Printing
Moser Community Media, LLC
1910 IH-35 S.
San Marcos, TX 78666
(512) 392-2458
---
Santa Fe New Mexican Printing
OFFSET
El Crespusculo, Inc
PO Box 2048
Santa Fe, NM 87504-2048
(505) 983-3303
---
Scottsbluff Star-Herald Printing
OFFSET
B & H Publishing Inc.
PO BOX 1709
Scottsbluff, NE 69363-1709
---
Southwest Iowa Publishing Printing
OFFSET
Landmark Community Newspapers
PO Box 377
Red Oak, IA 51566-0377
(712) 623-2566
---
Spencer Newspapers Inc.
OFFSET
210 E Main St
Spencer, WV 25276
304-927-2360
---
Standard Banner Printing
OFFSET
Jefferson County Courier, LLC
PO Box 310
Jefferson City, TN 37760-0310
(865) 475-2081
---
Standard-Examiner Printing
Ogden Newspapers, Inc
PO Box 12790
Ogden, UT 84412-2790
(801) 625-4200
---
Sugarcreek Budget Printing
PO Box 249
Sugarcreek, OH 44681-0249
(330) 852-4634
---
Superior Publishing Company
OFFSET
PO Box 408
Superior, NE 68978-0408
(402) 879-3291
---
T.P. Printing
OFFSET
TP Printing Co. Inc.
PO Box 677
Abbotsford, WI 54405-0677
(715) 223-2342
---
Times-Citizen Printing
Times-Citizen Communications Inc
PO Box 640
Iowa Falls, IA 50126-0640
(641) 648-2521
---
Times-Independent Printing
OFFSET
PO Box 129
Moab, UT 84532-0129
(435) 259-7525
---
Times Leader Printing
Paxton Media
PO Box 439
Princeton, KY 42445-0439
(270) 365-5588
---
Times-News Printing
96 S Main
Nephi, UT 84648-0077
(801) 623-0525
---
Tooele Transcript Bulletin Printing
OFFSET
PO Box 390
Tooele, UT 84074-0390
(435) 882-0050
---
Uvalde Leader-News Printing
OFFSET
Leader-News Incorporated
PO Box 740
Uvalde, TX 78802-0740
(830) 278-3335
---
Wayne County Press Printing
OFFSET
213 E Main St
Fairfield, IL 62837-2028
(618) 842-2662
---
Wayne Herald Printing
OFFSET
PO Box 70
Wayne, NE 68787
---
Wenatchee World Printing
Wick Communications
PO Box 1511
Wenatchee, OR 98807-1511
(509) 663-5161
---
West Central Tribune Printing
Forum Communications
PO Box 839
Willmar, MN 56201-0839
(320) 235-1150
---
West Point News Printing
OFFSET
PO Box 40
West Point, NE 68788-0040
---
White Wolf Web Printers, Inc
OFFSET
300 N 2nd Ave
Sheldon, IA 51201-0160
(712) 324-9901
---
Winnsboro News Printing
PO Box 87
Winnsboro, TX 75494-0087
(903) 342-5247
---
Wyoming Tribune-Eagle Printing
OFFSET
APG Media LLC
702 West Lincolnway
Cheyenne, WY 82001
307-634-3361