Understanding Periodicals mail vol 2
Jan 20, 2023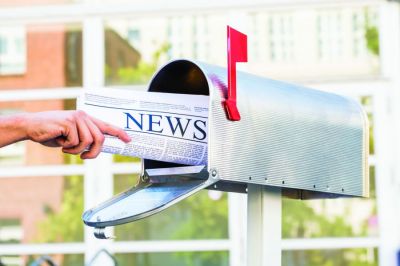 Newspaper Periodicals mail can be a mystifying product for newspaper executives. It involves a labyrinth of qualification, content and preparation rules that are set by federal laws and regulations. Failing to follow the rules can lead to service failures, fees and even the loss of a permit. But successful use can benefit a newspaper with the lowest commercial postage rate, preferred service and, in some states, qualification as a newspaper or record.
This course is designed to de-mystify Periodicals mail.
The course comprises several sessions. Students will attain levels of expertise as they complete the sessions. Each session will be offered in a webinar format with Q and A for attendees. (NNAF may limit attendance to ensure that all students' comments and questions are addressed.) The archive of sessions can be accessed on the NNAF website for review (NNA members only).
Students may attend all sessions or just some. Students who wish to earn the Newspaper Mail Master certificates may enroll in the certification program for a modest fee. The levels of attainment will be Bronze, Silver, Gold and Platinum. Students will earn certificates for each level upon successful completion of an exam for that level. There is no limit to how many times an enrolled student may take the exam.
Students who do not seek certification may attend for free if their employer/contractor newspapers are members of National Newspaper Association.
Who should attend the Newspaper Mail sessions?
Publishers
Printers
Circulation managers
Editors
Accountants and bookkeepers
Others who are responsible for mailing copies of the newspaper
The cost of certification is as follows:
Register here (available to NNA members and nonmembers; however, only NNA members will have access to the recording following the program): https://nna.formstack.com/forms/mhpi_certification