Wessington Springs publisher elected to lead state's newspaper association
Jun 1, 2023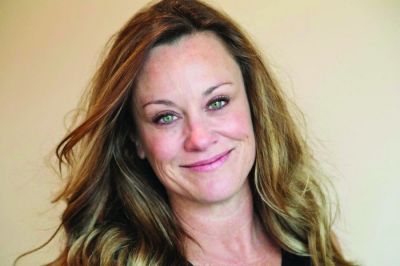 Kristi Hine, publisher of the True Dakotan at Wessington Springs, South Dakota, was elected the 137th president of the South Dakota Newspaper Association during the organization's annual meeting May 12.
The membership meeting was held at Devils Lake in North Dakota, where SDNA members and members of the North Dakota Newspaper Association convened for a two-states convention.
Also elected to the 2023-24 SDNA Board of Directors were: first vice president Molly McRoberts of the Potter County News at Gettysburg, second vice president Jason Ferguson of the Custer County Chronicle, director LeeAnne Dufek of Hamlin County Publishing at Castlewood and immediate past president Garrick Moritz of the Garretson Gazette.
"I am honored to serve as president of SDNA and continue with the essential work and advocacy of the association to help local journalism across South Dakota persevere, evolve and thrive," Hine said.
Hine purchased the True Dakotan from the Wenzel family in 2015. Prior to that time, she spent 15 years in marketing and public relations in San Diego, Las Vegas and Phoenix.
"The Wenzels created a 40-year legacy of solid community journalism here in Wessington Springs," Hine said. "I am privileged to carry it forward as the publisher and editor of the True Dakotan."
The newspaper is the official newspaper of record for Jerauld County, Wessington Springs, Alpena, Lane and the Wessington Springs School District.
Since purchasing the True Dakotan, she has updated and modernized the look and design of the publication while broadening the newspaper's digital product offerings.
After a fire broke out at the True Dakotan in 2020, she took on a full renovation of the 108-year-old newspaper building, making an investment on Main Street and signaling to the community that her dedication to serving the area through local journalism runs deep.
Consistent, in-depth coverage of public board meetings and high school sports combined with detailed feature stories about people, businesses and organizations within local communities are just a few of the reasons why newspapers are a trusted and vital part of their communities, Hine said.
"From news about homicides to bowling leagues and everything in between, good community newspapers have every corner on the South Dakota prairie covered," she said. "Strong local news — whether in print or digital form — is a key contributor to the vitality of successful communities and foundational to our democracy."
Hine added that while national news media in general faces mistrust and scrutiny, savvy readers across South Dakota realize that no one can report or reflect their communities the way local, community journalists can. She said trust in local community newspapers remains strong because of their work delivering news comprehensively and accurately while also delivering results for local advertisers.
Hine points to the SDNA survey conducted among South Dakota adults in the fall of 2021. In South Dakota, 83% of adults read newspapers in print or online every month; 86% cite local newspapers and newspaper websites as their most trusted source for public notices; and 81% of South Dakotans who read newspapers feel they have a responsibility to shape the future of their community.
"Those are just a few takeaways from the survey, but for a newspaper publisher, the data are encouraging. Most of all, it motivates me to continue shining a light on the public's right to know and telling the shared stories of our communities," Hine said, adding that she looks forward to supporting those efforts across the state in her new role.
SDNA, based in Brookings, represents the state's 105 weekly and daily newspapers.